Welcome to a great stay and a great day at Clarion Hotel Portland International Airport. Our conference center hotel can accommodate up to 100 people for meetings and is near Oregon Convention Center and so many other things that matter to you – no matter whether it's business or pleasure that brings you to our area. When you stay with us, you get quick and easy access to great museums, interesting art galleries, microbreweries, boutiques, restaurants, entertainment venues, parks and more.
We're near Rose Quarter Moda Center, Veterans Memorial Coliseum and other important points of interest including Columbia River Gorge National Scenic Area, the Portland Japanese Garden, Lloyd Center and Pioneer Place Mall.
Amenities designed to enhance your stay include a free hot breakfast buffet, free wifi and free airport transportation. We also feature a fitness center and indoor heated pool. In your room, expect plenty of space to move around plus a microwave, refrigerator, television, hair dryer, iron with ironing board and more. We even have some lake view rooms.
When coming to the Portland area, why not make us your first choice of accommodations? We'll provide an unmatched experience you'll want to repeat, so please book now. It's a smart decision sure to serve you well.
Business Travel - If you're considering a business trip to the Portland area and are considering Portland International Airport hotels, Clarion Hotel Portland International Airport is the best hotel for business travel and corporate stays in the area. Business travelers will enjoy unmatched amenities and professional ambiance at this top hotel – and you'll appreciate the free airport transportation too. Not all hotels near PDX Airport offer this free service. If you have meeting, event or trade shows in the nearby area and you're looking for a hotel where you can feel at home, we're the place. We're here for you when you need us.
Plan Memorable - Looking for banquet hotels in Portland Central? Looking for Portland conference center hotels? Why not plan a memorable event or meeting in the banquet and function space of our fine hotel? With room for up to 100 guests, we may be able to accommodate your event. Plus, we can provide catering for your banquet or luncheon event. That's because we're one of the best Portland airport hotels with a restaurant. Why not book now and see what we can do for you? It's a smart choice. And you'll like everything about your stay and your event when you make Clarion Hotel your choice near the Portland Airport.
Best Hotel Deal - Looking for special packages – perhaps park and fly travel packages near Portland Airport? Portland, Oregon hotels aren't all the same – and not all of them offer this convenient service. When looking for Oregon Portland Central hotels, the right Portland hotel near Rose Quarter or PDX Airport hotels, depend on us. Why not book with us now and see for yourself the Clarion difference here in Portland? You'll be glad you did on this and all future trips. The decision to stay with us is a smart one. And it's a decision so many others have made in the past – and thanked themselves for. You will too, we're sure.
Safe & Peaceful Stay Why not choose the safest and most peaceful of the Portland International Airport hotels? When you need the best choice of hotels near downtown Portland, the airport or other points of interest or a great place to stay for any other reason, we're here for you. While other hotels in Portland OR may focus on other things, nothing means more to us than providing accommodations where guests can feel at ease and settle in for a good night's sleep and great mornings. Why not book with us now and see for yourself the Clarion Hotel difference? You'll be glad you did on this and all future trips. The decision to stay with us is a smart one.
Get Relax at the Clarion Hotel Portland International Airport.
Suite
With Bed Room & Living Area
Standard Rooms Bed Room
Spacious Single Beded Room
Double-Beds Room
Two Queen Beds Guestroom
See all Available Rooms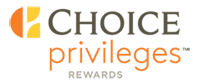 About the Hotel
Check In: 3:00 PM
Check Out: 12:00 PM
Location: Resort
Closest City: Portland
Local time zone: GMT -08:00
Quick Links